Tuesday, September 13, 2005
ROBERTS VOWS TO BE ONE HUMBLE BUMBLE
By Stockton
Roberts Vows to Be a Humble Chief Justice



By DAVID ESPO, AP Special Correspondent

WASHINGTON - Supreme Court nominee John Roberts pledged Monday to judge with humility and "without fear or favor" if approved as the nation's 17th chief justice and youngest in 200 years. "I have no agenda," he told the Senate Judiciary Committee at the opening of confirmation hearings.

"I have no platform. Judges are not politicians who can promise to do certain things in exchange for votes," said the 50-year-old appeals court judge and former Reagan administration lawyer, picked by President Bush to succeed the late Chief Justice William Rehnquist.

He added, "Judges are like umpires. Umpires don't make the rules; they apply them."
Roberts was quick to add that as a judge he would not wear a mask or any protective padding under his clothes. "Also, I've been informed that cleats are not allowed in the courtroom."
Roberts stated that his vow of humility is genuine. If he becomes Chief Justice, Roberts says that he'll, "wash the feet of each justice prior to oral argument and anoint their feet with oils. Except for Thomas. He doesn't like to be touched."
In related news, Pennsylvania Senator Arlene Specter has decided not to question Roberts on Roe v. Wade. Instead, Specter will concentrate his questioning of Roberts in the area of hair care, toupees and whether or not the Senator should fake orgasms.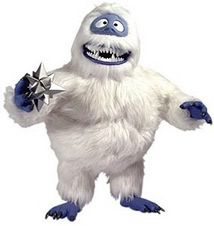 Roberts to be "One Humble Bumble!"