Friday, September 30, 2005
COLD WAR UDATE
By Tweed:
The long simmering cold war between God and scientific reasoning is beginning to heat up in americas museums.
NY Times (Sept. 20, 2005) (Ithaca, N.Y.):
Lenore Durkee, a retired biology professor, was volunteering as a docent at
the Museum of the Earth here here when she was confronted by a group of seven or
eight people, creationists eager to challenge the museum exhibitions on
evolution. They peppered Dr. Durkee with questions about everything from
techniques for dating fossils to the second law of thermodynamics, their queries
coming so thick and fast that she found it hard to reply. . . .
That encounter and others like it provided the impetus for a training
session here in August. . . . Similar efforts are under way or planned around
the country as science museums and other institutions struggle to contend with
challenges to the theory of evolution that they say are growing common and
aggressive.
Dr. McCarty of "New Testiment Tours of the Wasteland," one of God's senior commanders of special operations, is seeking volunteers to help enforce the word of God in America's museums. Volunteers take crash courses to help them navigate the strange and unknown worlds of "science" and "New England." Recently, New Testiment Tours of the Wasteland ("NTTW") has benefited from a religious draft, sponsored by a group of Baptist churches in Mississippi and Alabama. Inductees are trained and assigned specific missions.
McCarty recognizes the difficulty of his assignment: "We know they're pretty thick upta' New York City and such. And, my god, can you think of a worse place - pretty, mind you, cause it is all God's country. But Charlie's dug in deep up there." "Charlie" is the word used by many religious fighters to refer to scientists, taken from the name "Charles Darwin."
But "Charlie" is not going down without a fight, McCarty notes. "Charlie's pretty tough - you can take away his president, you can call him a liberal, complain about his taxes, gerrymander congressional districts, make em' feel guilty for not believing, but Charlie still fights, I'll give em' that."
Members of NTTW entering a museum in Seattle
McCarty and others do not dwell on defeats, and there have be some. A recon group of five out of Arkansas never returned from a routine sweep of the Smithsonian Museum of Natural History, thought by many to be within the protection of the army of god. Four members were eventually located - one in New York, reading poetry on a Soho street corner, another on an archeological dig in suburban London, a third in a methodone clinic in Chicago and the fourth playing bass in a "third-stream" group in Boston.
Incidents such as these have some members of NTTW wondering about their mission. One young recruit, after expressing his intention to fight for god and to destroy those who would question His word, also divulged his concerns about the missions. "We're supposed to be spreading the word of God - you know, love thy neighbor, we're all God's children - but our missions seem to be alienating the populace. Sometimes, I don't know if its Charlie over there or just some kid on a school trip to the museum. . . . And sometimes I think we hit the wrong targets."
Other veterans of the battle speak of attocities committed by some members of NTTW, such as when a member participating in a magic trick performed by a street magician demanded that the spectators acknowledge that it was God's will that turned the six of diamonds he had put in his pocket into the queen of spades. Others refer to the infamous "precinct 34" incident, which occured a few months ago in New York City. Though reports are sketchy, it appears that members of NTTW forced their way into a New York precinct house and demanded the release of all those arrested, citing scripture about forgiveness. Unfortunately, in the confusion, a rapists and street mime escaped.
Some say that incidents such as these demonstrate the inherent contradictions of this new initiative. These critics note that it may be all well and good to attribute to God the world, but that the lack of recognition of human achievement and practical needs leaves an incomplete and skewed vision of the world.
God Defending Operation "Museum Shop" on CNN's Larry King
But defense of these actions has come from the Almighty Himself. "I'm not saying this will be an easy engagement or that it won't take a long time," God intoned, "people must be patient - this will be a long hard slog."
Wednesday, September 28, 2005
MEDIA RECEIVES MEMO
By Stockton
According to sources close to Bad Vernacular, a memo has been distributed to a number of news outlets advising them of important changes in media categories.
To: Media Personnel
From: Media Management
RE: Revised Categorization of National Mood

With the President's popularity at an all-time low and support for the Iraq War at an all-time low, new guidelines re: categorizing the mood of the nation will be implemented.

- The 58% of people disapproving of the president's performance will be known as "those slightly skeptical of the President's performance."

- The 55% who now disapprove of the Iraq War will no longer be "fringe anti-war activists" but now called a "substantial minority."

- The 57% who are dissatisfied with the direction of the country will now be called "a growing, but vocal, minority."

-President Bush will no longer be called "the popular Republican President." He will be called, "the President more popular than Benjamin Franklin Pierce."
Please see that these changes are implemented immediately.
Sunday, September 25, 2005
SOMEONE'S GOT TO PAY FOR IT
By Stockton
According to the
Navy Times
:
A group of House Republicans have proposed a plan to offset the costs of relief and rebuilding after Hurricane Katrina that includes trimming military quality-of-life programs, including health care.

Possible sources of funding cuts to free up money for Katrina relief include reduced health benefits, consolidation of the three military exchange systems and the closure of the military's stateside school system.

The House Republican Study Committee, headed by Rep. Mike Pence, R-Ind., is not singling out the military as it tries to raise the estimated $200 billion that the federal government will need for various Katrina-related spending.

Their proposal includes freezing congressional pay, charging federal workers for parking and cutting back on legislative earmarking items added to agency budgets by lawmakers as ways of raising money.

They call their effort Operation Offset, and hope to get spending cuts considered before Congress approves any more money devoted to Katrina relief and recovery operations.
Their offset list includes three provisions aimed at military quality-of-life programs:

Service members would be offered cash if they are willing to accept reduced health care benefits for their families. The less comprehensive plan would encourage individuals to be more cost-conscious when purchasing health care products by including deductibles, co-payments and a maximum annual out-of-pocket expenditure limit, according to a written explanation provided by the study group. Reduced health care benefits could save $2.4 billion over 10 years.


The three separate military exchange systems could be consolidated, saving up to $1.9 billion over 10 years, the study group says. The Army and Air Force share an exchange system, AAFES, while the Navy and Marine Corps have their own systems. Consolidating would eliminate inefficiencies from duplicative purchasing, different personnel departments, warehouse and inventory systems and management headquarters while retaining the current ability for service embers and their families to receive a wide selection of goods at a low price, the statement says.
According to House Republicans, this action will coincide with a refusal to rollback tax breaks for the wealthiest 1% of Americans.
"To deny succesful citizens their fair share would make a mockery of everything our men and women in Iraq are fighting for," said one Congressional spokesperson. "Basically, our men and women in uniform are used to sacrifice so what's one more?"
In related news, the President announced that each rifleman in Iraq may be limited to two rounds of ammunition as a way to extend tax relief to the wealthiest 2% of Americans.
Monday, September 19, 2005
ANOTHER BUSH ON ROAD TO PRESIDENCY
By Stockton
In the finest tradition of the Family Values Party, the
nephew of President Bush
has started his long journey to the White House.
AUSTIN, Texas -

The youngest son of Florida Gov. Jeb Bush was arrested early Friday and charged with public intoxication and resisting arrest, law enforcement officials said.

John Ellis Bush, 21, was arrested by agents of the Texas Alcoholic Beverage Commission at 2:30 a.m. on a corner of Austin's Sixth Street bar district, said commission spokesman Roger Wade.

The nephew of President Bush was released on $2,500 bond for the resisting arrest charge, and on a personal recognizance bond for the public intoxication charge, officials said.
Wade said he had no further details about the charges.
John Ellis Bush was philosophical about the arrest and charges. "Hey, I only have another twenty years for youthful indiscretion. I may as well get the most out of it." John went on to say, "My parents? They're disappointed, sure. They told me if I keep it up I might wind up president."
In unrelated news, the Kennedy Clan contemplates a copyright infringement action against the Bush family. "They're taking our best stuff," said a Kennedy family spokesperson.
Thursday, September 15, 2005
WE SAID EXORCISE, NOT EXERCISE
By Stockton
VATICAN CITY (Reuters) - Orthodontists have national conventions, as do lawyers and computer salespeople. So why not exorcists? At the end of his weekly general audience Wednesday

Pope Benedict' name greeted Italian exorcists who, he disclosed, are currently holding their national convention.

The Pope encouraged them to "carry on their important work in the service of the Church."
Problem was that until the Pope spoke few people outside the inner circle knew that a convention of Beelzebub-busters was going on, presumably in Rome.

And where were they holding it? In a church, a hotel, a graveyard?
"They try to keep these things quiet," said a Catholic professor who has dealings with exorcists.
"We always have a hell of a time," said Father Anthony Matiniano. "There's the lectures of course, but that's just half of it. We throw holy water balloons, pretend to spin our heads all the way around...things like that. Last year, Father Thomasino turned the thermostat down to 35 so it got real cold and you could see your breath. Then he pretended to throw up. It was hilarious."
Special guest speakers included:
Regan McNiell
and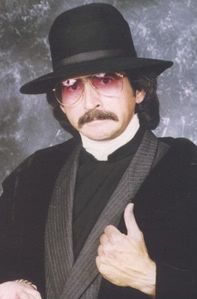 Father Guido Sarducci
The convention was not without controversy. Outside, an advocacy group for homeless demons protested the gathering.
Tuesday, September 13, 2005
ROBERTS VOWS TO BE ONE HUMBLE BUMBLE
By Stockton
Roberts Vows to Be a Humble Chief Justice



By DAVID ESPO, AP Special Correspondent

WASHINGTON - Supreme Court nominee John Roberts pledged Monday to judge with humility and "without fear or favor" if approved as the nation's 17th chief justice and youngest in 200 years. "I have no agenda," he told the Senate Judiciary Committee at the opening of confirmation hearings.

"I have no platform. Judges are not politicians who can promise to do certain things in exchange for votes," said the 50-year-old appeals court judge and former Reagan administration lawyer, picked by President Bush to succeed the late Chief Justice William Rehnquist.

He added, "Judges are like umpires. Umpires don't make the rules; they apply them."
Roberts was quick to add that as a judge he would not wear a mask or any protective padding under his clothes. "Also, I've been informed that cleats are not allowed in the courtroom."
Roberts stated that his vow of humility is genuine. If he becomes Chief Justice, Roberts says that he'll, "wash the feet of each justice prior to oral argument and anoint their feet with oils. Except for Thomas. He doesn't like to be touched."
In related news, Pennsylvania Senator Arlene Specter has decided not to question Roberts on Roe v. Wade. Instead, Specter will concentrate his questioning of Roberts in the area of hair care, toupees and whether or not the Senator should fake orgasms.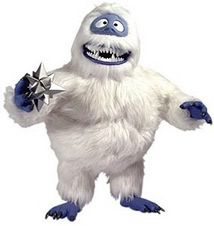 Roberts to be "One Humble Bumble!"
Saturday, September 10, 2005
ROVE INVOLVED IN SECOND INTELLIGENCE LEAK
By Stockton
Lawyer Is Fired After Talking About Rove



AUSTIN, Texas - A lawyer with the Texas secretary of state was fired after she spoke to a reporter about presidential adviser Karl Rove's eligibility to vote in the state.

Elizabeth Reyes, 30, said she was dismissed last week for violating the agency's media policy after she was quoted in a Sept. 3 story by The Washington Post about tax deductions on Rove's homes in Washington and Texas.

Scott Haywood, a spokesman for Texas Secretary of State Roger Williams, confirmed Reyes' firing but wouldn't discuss specifics. He had earlier told the Post that Reyes "was not authorized to speak on behalf of the agency."

The Post earlier reported that Rove inadvertently received a homestead tax deduction on his home in Washington, even though he had not been eligible for the benefit for more than three years. Rove was eligible for the deduction when he bought the home in 2001, but a change in the tax law in 2002 made the deduction available only to property owners who do not vote elsewhere. Rove is registered to vote in Texas.

The tax office admitted the mistake, saying it failed to rescind the deduction, and Rove agreed to reimburse the city an estimated $3,400 in back taxes, the Post reported.

Rove is registered to vote in Kerr County, Texas, where he and his wife own two rental homes that he claims as his residence. But two local residents told the Post they had never seen Rove there.
Press Secretary Scott McClellan was incensed about the revelations and congratulated the Texas Secretary of State for firing Ms. Reyes. "When sensitive information such as tax deductions are made public it endangers not only the individuals involved but national security as well. Mr. Rove is a vital soldier in the war against terrorism and Ms. Reyes' actions could be characterized a treasonous."
The White House has indicated it may suspend investigations into the Valerie Plame incident to concentrate on the outrageous behavior of Ms. Reyes.
Wednesday, September 07, 2005
REHNQUIST FILES WRIT
By Stockton
Within hours after his death, Chief Justice William Rehnquist ordered his attorney to file a writ of certiorari seeking leave to appeal his death. Along with the writ, an order to show cause was filed seeking a stay of his expiration pending the outcome of the appeal.
According to his clerk, the Chief Justice intends on performing all of his Supreme Court duties until all appeals are exhausted. In the meantime, the Chief Justice will draft all of his opinions with the aid of television psychic John Edwards.
Rehnquist opinions will now be
filtered through famed psychic
In related news, President Bush's hope of building a Supreme Court "in his image" was dashed just the other day with the death of Bob Denver. Denver had been the President's leading contender to fill Justice O'Connor's seat on the court.
Bush's choice to replace O'Connor
now dead
"The President is disappointed in Mr. Denver's death," said White House Press Secretary Scott McClellan. "The two had a strong intellectual bond. The President always believed that having his little buddy on the court would be like the President himself sitting on the court."
Sunday, September 04, 2005
HOW TO GET 450+ HITS A DAY ON YOUR POLITICAL BLOG
By Stockton & Tweed
How many of you scratch your head in wonder, trying to figure out why you only get 30, 40, 50 hits a day on your political blog?
Don't people realize that your insight and analysis on the political world are pearls beyond wisdom? Don't they see your brilliance? They should be waiting in line to read your prose.
So, how can you up your hits to 100, 200, 300 and yes, 400+ hits a day without changing your diet or exercising.
The answer is relatively simple. It's probably been staring you in the face the entire time you've been blogging.
In the Spring of 2004 two intrepid adventurers set of into the blogosphere with nothing more than the clothes on their back, some beef jerky and a carton of Lucky Strikes. Their intent? To do nothing more than make each other laugh. Thus,
Lickin' Bush in '04
was born.
For a few weeks, we did nothing but post. Then, little by little, we got a hit. Then a hit a day, then 2, 3 and we clapped for joy when we reached double-digits. Imagine, ten hits a day. Then, links. A few poor, misguided souls actually linked to us. The rest is history, or so we thought.
At the height of the election season, Lickin' Bush received 40 to 50 hits a day. We were pleased. We were more pleased by the odd piece of hate mail we received from our good Christian/Republican brethren.
After the election we did some post-election wrap-up and called it quits, announcing our new venture, Bad Vernacular.
Now, 9 months after closing down Lickin' Bush in '04, that blog averages more than 450+ hits a day. That's right, 450+ hits.
So, lets sum up the ingredients for a successful political blog:
1) Have a partner and make sure your sole desire is to make each other laugh;
2) Choose a name that can readily be misinterpreted as a pornographic site*;
3) Have your candidate lose;
4) Stop writing.
Follow those four steps and you'll be well on your way to blog success.
* We surmise that approximately 449 of the 450 hits we receive each day come from people searching for Licking Bush, leaving out the "in '04" part of the title.