Saturday, July 02, 2005
THE CONSTITUTIONALITY OF BARE BOOBS
By Tweed
A Florida woman has taken a courageous stance against our male-dominated society by contesting the constitutionality of laws prohibiting females from baring their breasts, while unfairly allowing men to show theirs.
THE ASSOCIATED PRESS
DAYTONA BEACH - A woman who won a court fight over her right to bare her breasts in public plans to protest topless Saturday at a city auditorium. Elizabeth Book planned to stage the protest at the Peabody Auditorium next to three statues of women nude from the waist up.
"I will be as top-free as the statues," Book said Monday in an e-mail to the nudists and naturists who have supported her cause. "This is not over until Daytona is forced to recognize the unconstitutionality of their ordinances and statutes aimed at the American woman's breasts."
Volusia County Judge David Beck ruled that Book was within her rights when she bared her breasts as part of a political protest during Bike Week in March 2004.
The city's anti-nudity ordinance allows an exemption for nudity that is part of a political protest or other constitutionally protected issue, Beck said, throwing out her arrest and fine for $253. The city passed the rule in 2002 to curb indecency at special events.
We at Bad Vernacular are supportive of nearly all movements toward freedom and equality. And while, at first blush, Ms. Book's efforts may appear to be well worth her efforts. . .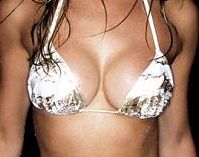 . . . we believe that the notion of bare breasts deserves a more careful constitutional analysis.
We at Bad Vernacular feel that while constitutional, the right to bare one's breasts must be subject to a certain level of restraint, as demonstrated here by Stockton: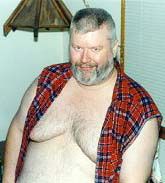 But parsing the constitutional issues raised by bare breasts is difficult at best. Constitutional rights can frequently be plainly stated - such as the right to free speech; but the ultimate application of that right in everyday life can be difficult. Just as we can see the justification for denying constitutional protection to yelling "fire!" in a crowded movie theatre, we can see the justification for restraining the baring of one's breasts under certain circumstances. Indeed, there are easy cases, such as the
Galloway
case and
Betram
case:
U.S v. Galloway, 387 US 877 (2002):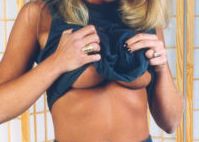 U.S. v. Bertram, 38 F.3d 684 (5th Cir. 1999):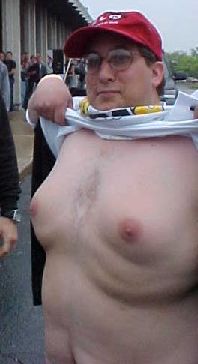 But other times, seemingly unconstitutional behavior is actually constitutional. Like all rights, the right to bare one's breasts must be afforded great protection, and the restraints on that right must be carefully tailored. These cases must be carefully reviewed and scrutinized under the appropriate standard for this right.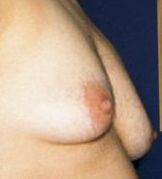 But we must be cognizant of the fact that sometimes acts that appear within the broad borders of constituionally protected conduct may, in fact, constitute the most flagrant violations of that sacred document - making a mockery of the right protected.
Your loyal servants, Stockton and Tweed, will be ever vigilant in supporting the appropriate exercise of this right.